Welcome to San Marcos
Advice is a click away
What Would You Like To Know?
San Marcos
Search San Marcos Real Estate Listings
---
Exploring The Amenities Of San Marcos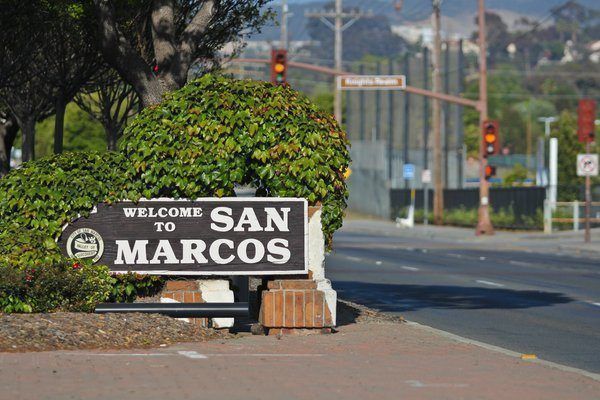 California presents a vast real estate market that includes luxury, suburban, and resort properties. Buyers who are intrigued by the San Diego County regions could find an immeasurable amount of homes from which to choose. Among the locales in this county is San Marcos which is situated within the northern region.
Features of Single-Family Properties
Among the San Marcos homes available today are properties that feature exquisite walkways that lead to impressive landscaping designs. These properties provide open floor plans with hardwood flooring and vaulted ceilings. Select options possess Spanish architecture that resembles the missions that originated in these areas and featured beautiful torra cotta roofing.
Educational Opportunities
San Marcos schools make up the largest school district in the county. It represents nineteen schools that include High Tech High School and North County charter schools. These educational opportunities represent top-rated schools. Residents also have access to Palomar College, the University of St. Augustine, and CSU San Marcos.
Dining Options
Whether you appreciate old worldly cuisines or modern selections, you should discover impressive choices in this locale. San Marcos restaurants include Mama Kats Restaurant, Phil's BBQ, and Gauchito Grill. If you enjoy the foods of Italy, you should venture to Carmela Cucina Italiana, which offers authentic menu items in plentiful portions. The area known as Restaurant Row is among the most visited region of the city.
Local Attractions
Attractions you discover in this city include a bouquet of golf courses, parks, and scenic views. While you consider a property purchase, you could explore the many hotel accommodations, including the First Choice Executive Suites. This will provide you with an exceptional opportunity to explore the city and take the time for relaxation and enjoy the attractions the city has to offer.
Property buyers who are intrigued by San Diego County can explore these options by contacting a real estate agent.
Evaluating the properties is possible by scheduling a showing in which they can walk throughout the property and make full distinctions about the size of the property and fulfillment of their housing requirements.
---
Property Listings
Property listings for San Marcos.
Market Analysis
Market analysis data for San Marcos.
Real Estate Market
Connector.

Median sale price last 12 mo.

Connector.

Avg. property tax

Connector.

Sale price lowest 12 mo.

Connector.

Sale price highest 12 mo.
Photo Gallery
View our gallery below for San Marcos.
Area and Demographic Statistics
This part graphically explains area and demographics stats for San Marcos.
Number of households
28,690
Household Avg. Income
85,217
Avg. year dwelling build
1988
| | |
| --- | --- |
| Population | 89,816 |
| Population Density | 2,387 |
| Median Age | 36 |
| | |
| --- | --- |
| Average value of the dwelling in which household lives | $435,685 |
| Avg. years a household has lived in dwelling. | 14 years |
Show me the National Index Comparison
Schools
This part contains all educational institutions in San Marcos.
The Best in
San Marcos
Browse through the top rated businesses in the most popular categories San Marcos has to offer.
Dine
Drink
Shop
Coffee
Workout
Groom
Pet Care