Welcome to Vista
Advice is a click away
What Would You Like To Know?
Vista
Search Vista Real Estate For Sale
---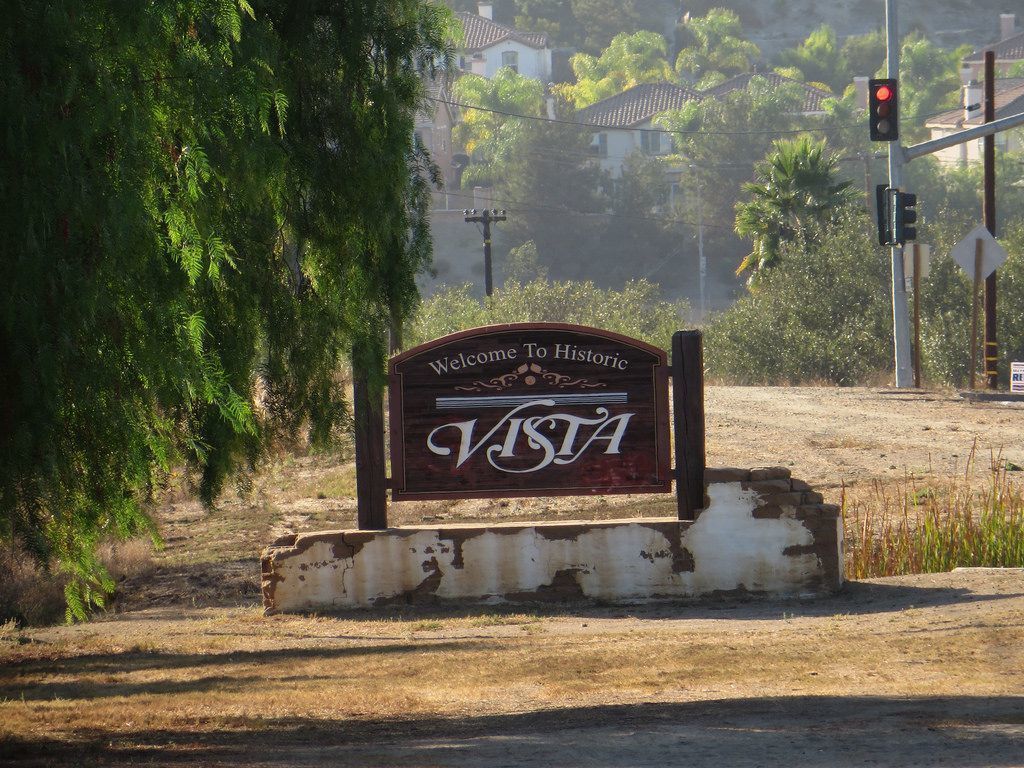 The City of Vista – An Attractive Place to Live
In a review conducted in the United States, Vista real estate was listed as the seventh best areas in the country in terms of climate, cost of living, jobs as well as business opportunities.
It is located in the north-eastern side of the county of San Diego and is approximately seven miles from Pacific Sea experiencing a Mediterranean typical weather. This is a town well known for having several noble recreational and attraction places.
Grade A Attractions In This City
Moonlight Amphitheatre is a theatre that is of the open air kind that usually focuses in production of music presenting a number of them during summer and winter spell at Avo Playhouse. It has a calm atmosphere, places to enjoy picnic dinners, reserved seating spaces and lawn that all have a reputation of exceptional performance performed. For those having birthdays, parties, corporate events and even team building.
Boomers is the best place to be. It has a ton of fun from the mini golf to kart racing to arcade to bumper boats.In the beginning, Avo Playhouse used to be a movie theatre but it is currently a performance venue. It is praised for awesome productions, the best play selection, lovely outing and adds extraordinary touch to the city. The wave waterpark is an attraction that is extremely clean and have customer friendly prices. It accommodates everyone including the kids.
Best Reasons For Living In The City
It has great infrastructure including the automobile which is the prime means of transport. The roads and highways are well built thus creating effectiveness in transportation. The utilities around here are readily available for instance water and electric service.
For healthcare services, there are hospitals that are well equipped even to take care of the emergency cases and a special clinic that specializes in taking care of those with social, cultural or economic obstacles.It is celebrated for having schools with quality education.
The people receive excellent leadership overseen by a mayor. For those in need of real estate services the city provide this in quality offering wide ranging variety of properties. Indeed when one visits San Diego County this city is attractive enough to satisfy all your needs.
There are Vista real estate, Vista homes, Vista schools, Vista restaurants just to mention a few. Undeniably this is one of the best places to be.
Property Listings
Property listings for Vista.
Market Analysis
Market analysis data for Vista.
Real Estate Market
Connector.

Median sale price last 12 mo.

Connector.

Avg. property tax

Connector.

Sale price lowest 12 mo.

Connector.

Sale price highest 12 mo.
Photo Gallery
View our gallery below for Vista.
Video Gallery
View our videos below for Vista.
Area and Demographic Statistics
This part graphically explains area and demographics stats for Vista.
Number of households
48,012
Household Avg. Income
78,986
Avg. year dwelling build
1983
| | |
| --- | --- |
| Population | 98,288 |
| Population Density | 643 |
| Median Age | 32 |
| | |
| --- | --- |
| Average value of the dwelling in which household lives | $237,493 |
| Avg. years a household has lived in dwelling. | 15 years |
Show me the National Index Comparison
Schools
This part contains all educational institutions in Vista.
The Best in
Vista
Browse through the top rated businesses in the most popular categories Vista has to offer.
Dine
Drink
Shop
Coffee
Workout
Groom
Pet Care