We Know Real Estate.
Request our complete guides, free! You'll receive top down picture of nearly everything you need to consider as a real estate buyer or seller in any market. Get more informed by requesting our guides below!
YOU'LL LEARN
 Top 10 things you need to know before selling your home, including tips for low cost improvements for a better selling price
 Discover how you know when it is right to make that repair, and knowing when and how to invest in your house
 A complete step by step breakdown of real world facts VS real estate reality TV shows, comparing and contrasting the differences
 The Seven Steps to Owning a Home, and how to maximize the success of your transaction every step of the way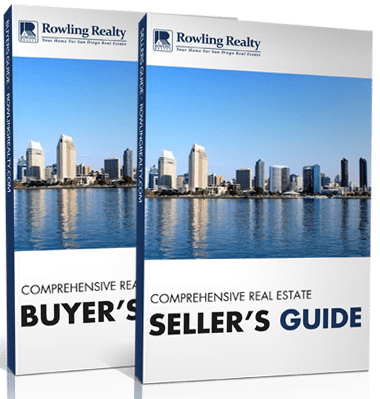 Download the guides below or ask a question and we'll answer promptly!
Contact Our Team
SEE WHAT OTHERS ARE SAYING
Very Knowledgeable!
Jeff Rowling showed me a few houses in San Diego and was very helpful throughout the process. He answers his phone and gets back to you in a very prompt manner. I am glad to be working with a family owned brokerage with such great experience, and I'm more comfortable working with a smaller brokerage that knows the area well. Still searching for now, but I know these guys will be there to help!
Made the experience fun!
Bill was great to have as our agent. He was able to make certain our purchase went smoothly and stayed on time with a 10 day close. Working for us to get the right price for the right property. He also introduced us to another great agent to sell a property in the Torrance area. He was very prompt in returning calls and contacted us regularly to make certain we knew exactly what was going on throughout the entire process. He made the whole experience fun.
Highly likely to recommend
Bill is a straight forward guy, he know the business and explains everything from start to finish and even talked my husband through the deal when my husband was being unreasonable. He know the business and how to close a deal.