Encinitas Real Estate
The Advantages Of Buying Property In Encinitas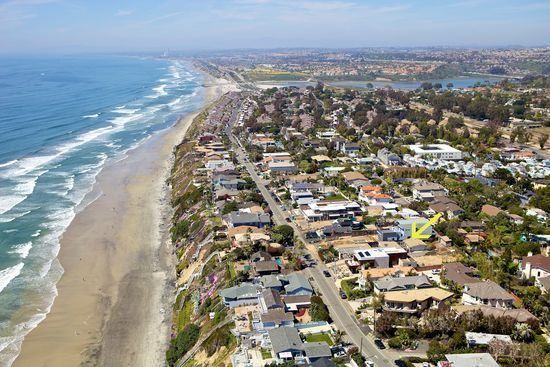 In San Diego County lays Encinitas real estate that offers a plentiful selection of towns, suburbs, and cities for prospective home buyers to browse. By hiring a real estate agent they can narrow down their home search to reflect the exact specifications they desire.
Encinitas is roughly twenty-fives miles from the San Diego metro area. If you wish to review properties in this area, you should contact Rowling Realty now.
What You Will Find
In this coastal town, you will discover beach-style bungalows, large estates, and pristine properties along the coastline. These options provide you with traditional and resort styles to accommodate your personal preferences.
You could find one or two-story properties with four or more bedrooms and special features. If you prefer suburban areas, you could find the right selection within the gated communities situated in this city. Your selected Encinitas real estate agent assists you by conducting a property search and scheduling showings.
Educational Opportunities
Educational opportunities in this city prepare your children for a bright future. In suburban areas of the city, you discover that tax funds generated throughout the area are contributed primarily to the school districts.
This allows for further educational programs to provide career training. Among the schools within the Encinitas school district are Oak Crest Middle, Ada Harris Elementary, San Dieguitos Academy, Grauer, and Sunset Continuation High Schools.
Colleges serving this area include Mira Costa College, California Institute for Human Science, and St. Katherine College. If you wish to explore the educational opportunities for each neighborhood in this city, you should consult your real estate agent now. She or she can tell you which Encinitas homes are situated in your preferred districts.
A Look at Restaurants
This city provides brilliant dining opportunities for locals. Among the exceptional restaurants, you will discover in this area are Swami's Cafe, The 3rd Corner Wine Shop, and Union Kitchen & Tap. You can dine in or enjoy your menu selections in the privacy of your own home. Your real estate agent can introduce you to any of the Encinitas restaurants of your choice.
Homeowners who choose properties in this area are situated in close proximity to several major attractions. Among these attractions are La Paloma Theater, San Elijob State Beach, and the San Diego Botanic Garden. After they acquire their preferred property, they can explore these attractions more fully.
---
Latest Encinitas Real Estate For Sale
Encinitas Highlights
A quick view of the most influential metrics in Encinitas.
Let's Chat About Encinitas
Properties in Encinitas
View our selection of available properties in the Encinitas area.
Inside Encinitas
Check out the latest demographic information available for Encinitas.
Overall Cost
VS National AVG
Housing Cost
VS National AVG
Entertainment Cost
VS National AVG
Utilities Cost
VS NAtional AVG
Crime Rate
VS National AVG
QUICK FACTS
---
Let's Chat About Encinitas
Encinitas Schools
Learn more about schools near Encinitas complete with ratings and contact information.
The Best in Encinitas
Browse through the top rated businesses in the most popular categories Encinitas has to offer.
Dine
Drink
Shop
Perk
Sweat
Groom
Wag