All You Need to Know Before Buying a House In Bankers Hill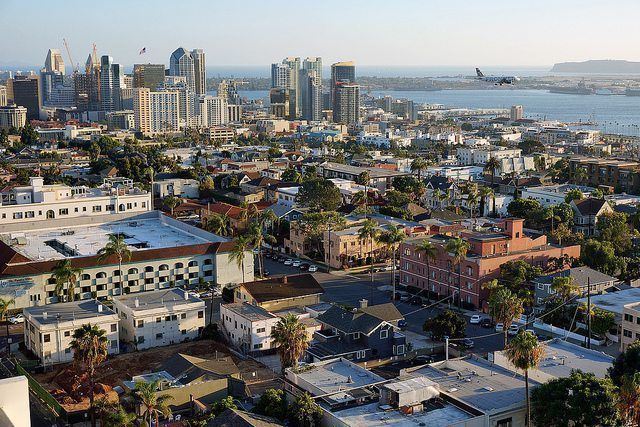 Before considering buying any Bankers Hill real estate in San Diego, familiarize yourself with the area. Learning about the local lifestyle and attractions, and finding out more information about the available homes for sale, can greatly determine whether the area is right for you.
About the Area
Bankers Hill owes its name to the fact that the area is mainly populated by affluent people. Sometimes referred to as Park West, this uptown San Diego neighborhood is surrounded by Mission Hills, Balboa Park, Downtown, and Hillcrest. According to statistics, Bankers Hill has a population of 38856 people, from which 15 percent is married, and 5 percent have kids.
A Look At the Homes
Many homes in Bankers Hill were designed by notable architects, like Irving Gill. There are homes that date back to the late 1900s, and some have been turned into offices, and bed-and-breakfast establishments. Whether you're looking for a courtyard apartment, a condominium, or a detached or semi-detached house, this part of town won't disappoint. As an added bonus, many of the homes have a panoramic view of the ocean, the downtown area, Balboa Park, the airport, or Mount Soledad.
When it comes to Bankers Hill real estate, an experienced real estate agent can show you the available homes. An agent who knows the area can provide detailed information. If you have kids, a real estate agent will be able to inform you about schools, and he'll be able to show you Bankers Hill real estate listings of the homes for sale in the area.
Bankers Hill Attractions
You'll never have to be bored when you live in Bankers Hill, because there are many attractions in the area. You can visit popular bankers hill restaurants, such as Café Bassam and the Hob Nob Café.
You can take the kids to San Diego Zoo, or have them watch the incoming and departing flights at the airport. Balboa Park, the Marston House Museum & Gardens, and the events at the Old Globe, are all worth your time.
With its upscale style of living, its high-rated educational system, its many attractions, and it's fairly young demographic, this San Diego neighborhood can be the ideal place to live. Now you just have to find the perfect house to meet your demands and wishes. With the help of a local real estate agent, you'll be able to take full advantage of this picturesque neighborhood before you know it.
---
Search All Bankers Hill Real Estate Listings
Bankers Hill Highlights
A quick view of the most influential metrics in Bankers Hill.
Properties in Bankers Hill
View our selection of available properties in the Bankers Hill area.
Inside Bankers Hill
Check out the latest demographic information available for Bankers Hill.
Overall Cost
VS National AVG
Housing Cost
VS National AVG
Entertainment Cost
VS National AVG
Utilities Cost
VS NAtional AVG
Crime Rate
VS National AVG
QUICK FACTS
---
Let's Chat About Bankers Hill
Bankers Hill Schools
Learn more about schools near Bankers Hill complete with ratings and contact information.
The Best in Bankers Hill
Browse through the top rated businesses in the most popular categories Bankers Hill has to offer.
Dine
Drink
Shop
Perk
Sweat
Groom
Wag